Gregg Garn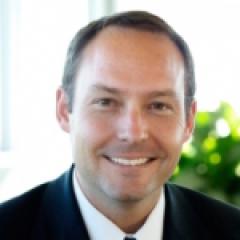 Gregg A. Garn, Ph.D., is the Dean of the Jeannine Rainbolt College of Education as well as the executive director of the K20 Center for Educational and Community Renewal.  Dr. Garn holds the Linda Clarke Anderson Presidential Professorship and serves as professor of Educational Leadership and Policy Studies.
Dr. Garn received his bachelor's degree in history and education from the University of Northern Iowa.  He received his master's degree in social and philosophical foundations of education, and his doctoral degree in educational leadership and policy studies, both from the Arizona State University.
Dr. Garn is active in several national organizations, including the Politics of Education Association, the University Council for Educational Administration, and the American Educational Research Association.  His research agenda centers on school choice, policy development and implementation and the politics of education. He has authored articles in Educational Administration Quarterly, Education and Urban Society, Education Policy Analysis Archives, and Educational Leadership. 
During his tenure at the University of Oklahoma, Dr. Garn also has served as the program coordinator of the Educational Administration Curriculum and Supervision.  Dr. Garn has worked closely with various state level policymakers and professional associations in an effort to improve the quality of education in the state.